Create an easy picnic snack indoors or out with a fresh Pinot Gris selected from a Willamette Valley Vineyard, 16 oz. of roasted and salted hazelnuts from Pacific Hazelnut Farms and a colorful assortment of fruit all arranged in a locally-made wooden, espresso-finish box.
Also available to upgrade to Pinot Noir.
Please note: Deliveries containing alcohol must be received by an individual 21 years or older and present valid identification and signature upon receipt, per OLCC regulations.
We will ALWAYS call recipient in advance to arrange for delivery. Recipient phone numbers are required.
Large Shown (Pinot Gris)

DLOL-12A

Large Shown (Pinot Noir)

DLOL-12A

Medium (Pinot Gris)

DLOL-12A

Medium (Pinot Noir)

DLOL-12A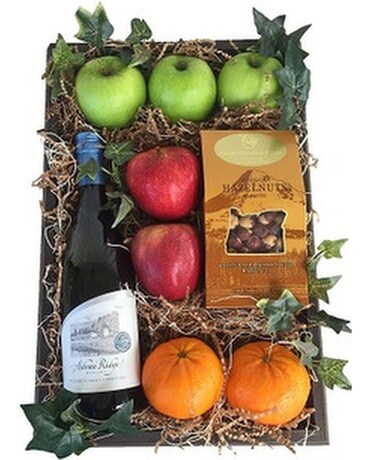 Large Shown (Pinot Gris) - $69.99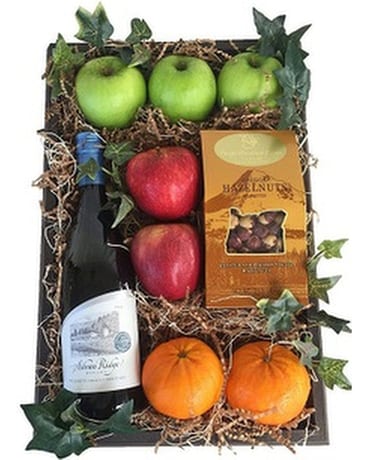 Large Shown (Pinot Noir) - $79.99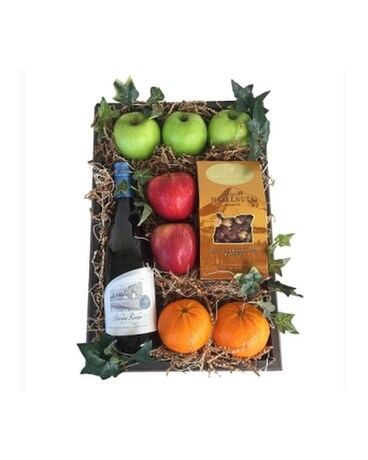 Medium (Pinot Gris) - $59.99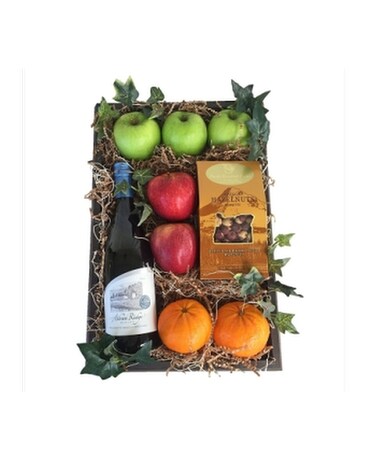 Medium (Pinot Noir) - $69.99